Even with subtle changes in trends when it comes to engagement rings, it seems that keeping things classic is the most popular for 2018. Here are the top 5 engagement ring trends in 2018: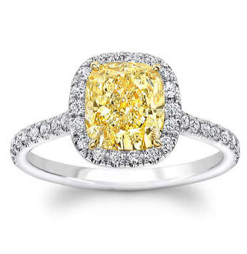 Fancy Yellow Diamonds
Fancy Yellow Diamonds have been frequently used as engagement rings. Celebrities like Heidi Klum and Iggy Azalea have chosen bold and beautiful Yellow Diamonds. Yellow diamonds with a fancy grading are even rarer than white diamonds, and generally come at a higher value. If you want to add color to your engagement ring, than a Fancy Yellow Diamond is a must.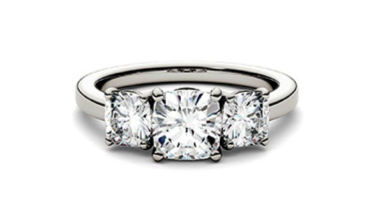 The Classic – Three Stone Rings
Three Stone Rings is a classic choice and probably will never go out of fashion. Trilogy Engagement Rings have been around for a number of decades, however their popularity have just recently grown due to the stunning and chic engagement ring style chosen by Meghan Markle.
A Cushion Cut Centre Diamond with Round Brilliant Cut Diamonds (from the late Princess Diana) on each side would have to be the ultimate family heirloom! Trilogy or three stone engagement rings are a great option as their design possibilities are endless. With diamond shapes and colours of any combination making this a true classic option.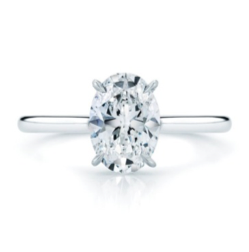 Oval Shape Diamonds
Serena Williams, Kirsten Dunst and Blake Lively are showing off their Oval Diamond Engagement rings. Note to self; elongated diamond cuts such as an oval will usually appear larger when put next to the same size in a Princess Cut or Round Brilliant Cut Diamond.
When shopping for that perfect ring, many prefer bigger diamonds but are put of by the cost. They think the better option is to go for laboratory-grown diamond. This would probably be the worst decision. They are still relatively expensive and have no inherent value at all. You would be best to choose a small Oval Diamond which gives the illusion that it is larger giving you something that you can keep forever; a piece you can pass down through generations.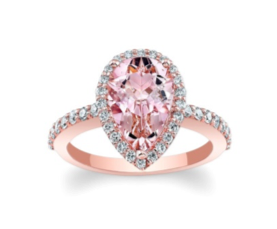 Rose Gold
The most popular traditional choices when selecting the metal for engagement rings have traditionally been white, yellow gold or platinum. Recently however, rose gold has become increasingly popular, and will be even bigger in 2018. Stars such as Hayden Panettiere Allison Brie and Leighton Meester have made rose gold diamond engagement rings their choice. Not only is this a unique choice but it will be a stunning piece which will stand the test of time.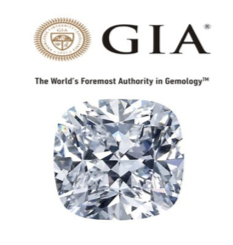 Real Diamonds
Because of the symbolism of love, authenticity and strength; diamonds in engagement rings have been the choice by brides for centuries. However laboratory grown diamonds have recently started being used in jewellery pieces. Laboratory diamonds are man made, in a very short period of time (approximately 6 weeks) and have no inherent value. Instead opt for a real diamond which has formed over billions of years and will last you a lifetime of joy. A piece your will treasure and can be kept as an heirloom in your family for generations to come.