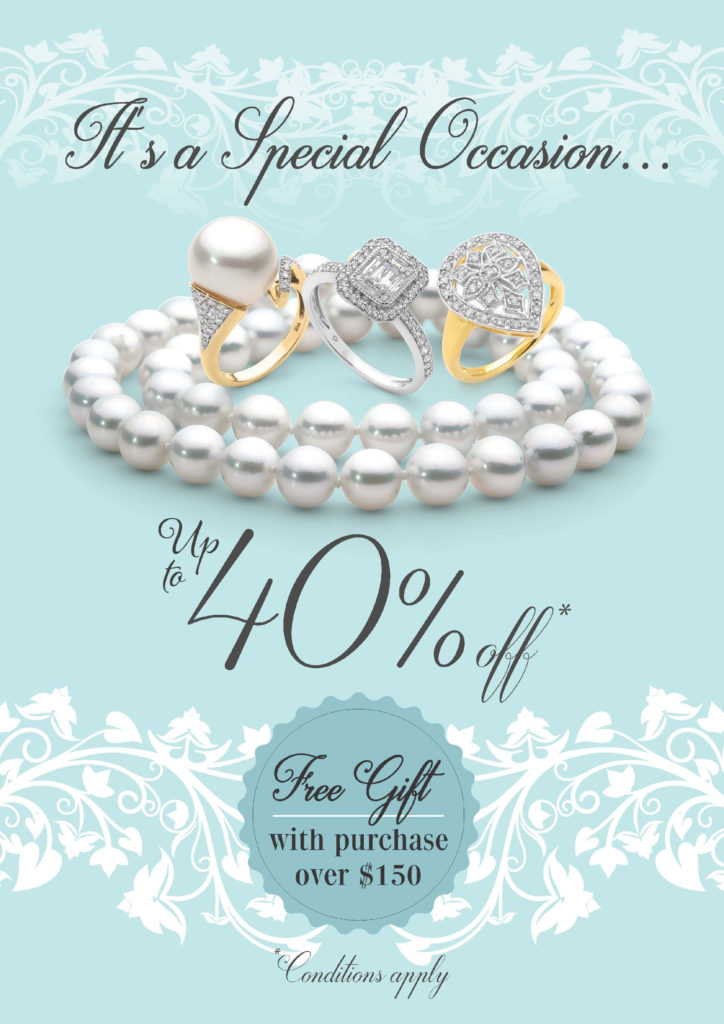 Our Mums are every bit as precious as our diamonds.
So this weekend enjoy up to 40% off store wide on our exquisite diamond jewellery, pearls, precious coloured stones, gold, watches and much more… to last a lifetime.
Also our jewellery boxes are always a treasured gift.
Now there's now no excuse not to surprise her this Mothers Day.